DEVO PLUS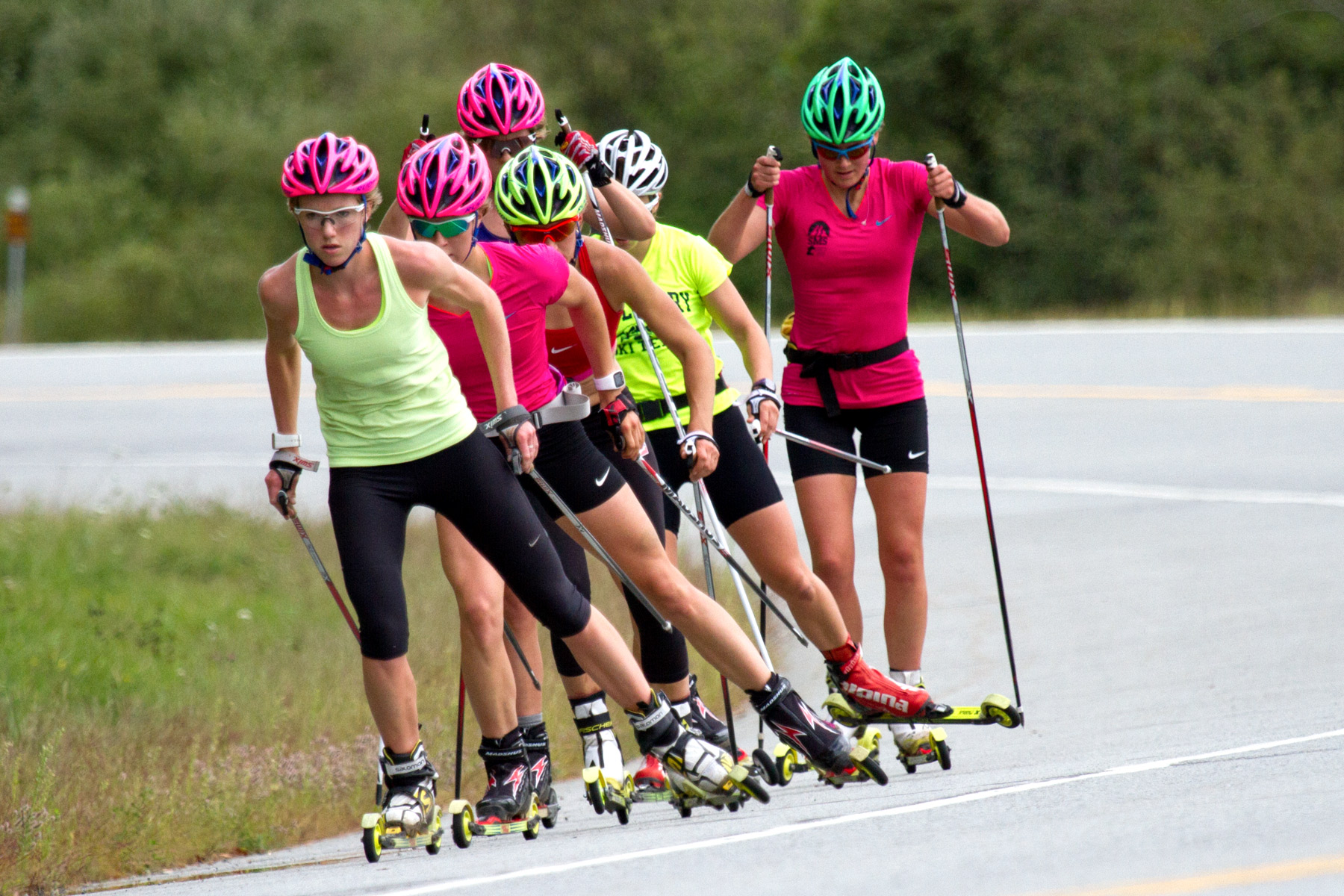 Devo Plus Includes a variety of outdoor endurance activities including running, classic and skate rollerskiing, mountain biking, agility, games, relays, and hiking. More distance training is incorporated to prepare young athletes to join the Competitive Team. Skiers will begin to apply and understand basic training principles of cross country ski training. Practices will become more ski specific as the summer progresses and will include a variety of games, drills, speeds, intervals, distance sessions and technique workouts. The program helps promote a love of the outdoors, sportsmanship and teamwork. We will offer two optional overnight camps. Athletes must own bikes and helmets to bike on Wednesdays. Registration comes with a PCSS tech tee.
REQUIRED EQUIPMENT
Bike helmet, gloves, sunglasses, knee & elbow pads for rollerskiing. Rollerski season rentals available, supplies limited. Skate and classic rollerskis recommended.
Mountain bike (24" wheels or larger) helmet and gloves to bike on Wednesday.
Trail running shoes, hydration pack or water bottle and carrier.
Dates: Dates: Spring (May 8 - May 31), Summer (June 12 - Aug 10)
Schedule:

Spring: Mon & Wed 4:00-5:30pm
Summer: Mon, Tues, Wed (mountain biking) and/or Thurs, 9:00-12pm (times may vary)

Ages: 12-16 years
Skill Requirement: Ability to ride a bike, run and rollerski. Has participated in Devo or similar program.
Two optional camps with additional fees.
Cost:

Spring: $220
Summer: $540 (2 days), $729 (3 days), $900 (4 days)
4 Weeks Summer (must preselect weeks): - $400 (2 days), $500 (3 days), $640 (4 days)