Summer Snowboard Skills Camp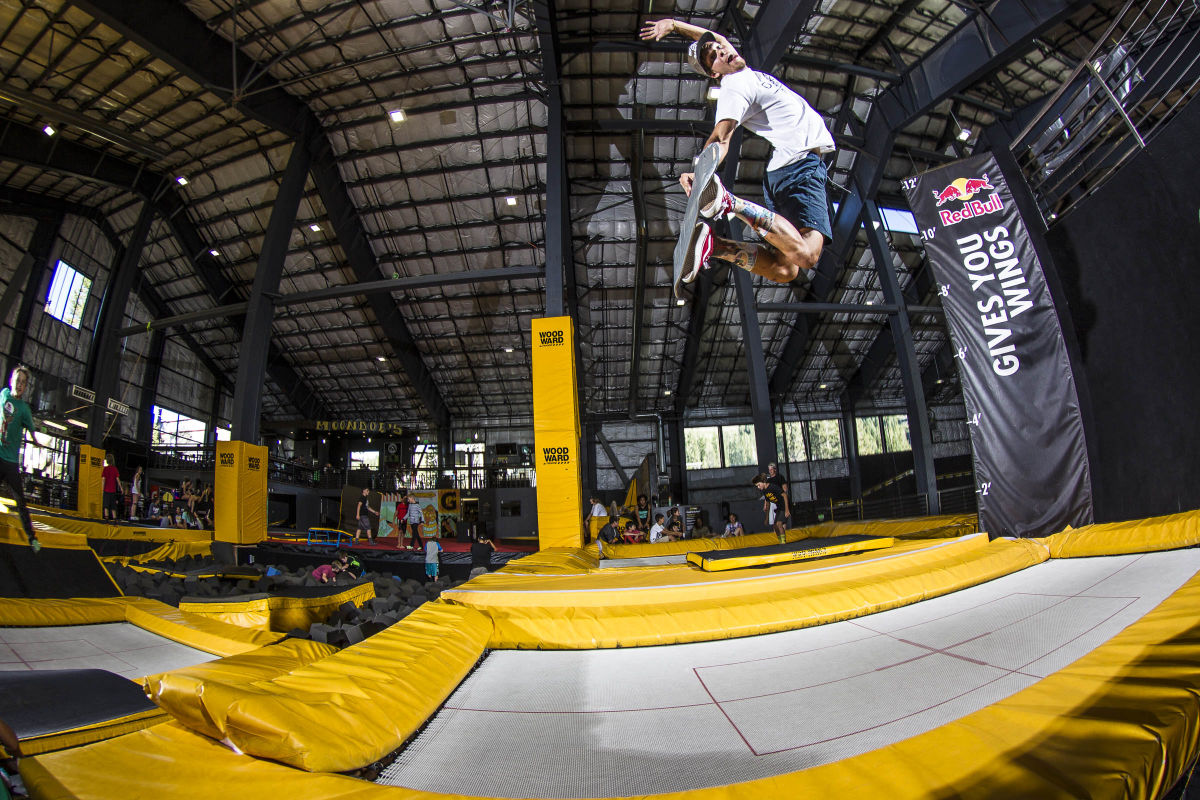 Summer Snowboard takes the base of skate camp, and adds more snowboard specific training in the afternoon with a 2 hr session at Woodward PC. Here, campers will work on trampoline skills and take tricks from the trampoline to the foam pit using Woodward's Park Boards. Campers will get to work with Rick, Pops, and Sam as well as our summer coaching staff.
Dates: June 6 - August 14
Schedule: Mon, Tues, Thurs, Fri, 9:00 - 4:00pm
Ages: 7+
Skill Requirement: Basic size/strength for rollerboard use required. Existing comfort on a rollerboard recommended.
*Participant Maximum: 12
Cost: $360 per week
Required Membership: Woodward
*Program must have at least 3 participants registered 2 weeks prior to program start date. If this number is not reached, registrants will be contacted and receive a full refund.
Program Specifics
Each day, we will meet at Trailside or The Utah Olympic Park depending on the week (Beginner Weeks at Trailside) at 9:00am ready to skate. At 11:30am, riders will break for lunch (supervised). After lunch riders will continue to skateboard until we head to Woodward for out 2:00pm Indoor Session. We will bounce and jump until pick up at 4:00pm.
For this camp Woodward Memberships are mandatory and reservations are required for each daily session.
Additionally helmets are mandatory for both skating and using the Park Boards and are not provided. Other pads are a personal preference and optional. Campers must bring water, snacks, and lunch.
Specific Goals
Provide a safe, fun and structured learning environment for a variety of skill and experience levels. We will start with attaining basic comfort on a skateboard and rollerboard if needed, and will then lead to progression riding off the jump to foam pit. We will also work on individual trampoline skills/bed tricks/progression moves/snowboard tricks. Focus includes balance, timing, pumping, ankle and knee flexion, trampoline skills, rollerboard skills and tricks as appropriate.
Weeks Offered