Full time Combo Program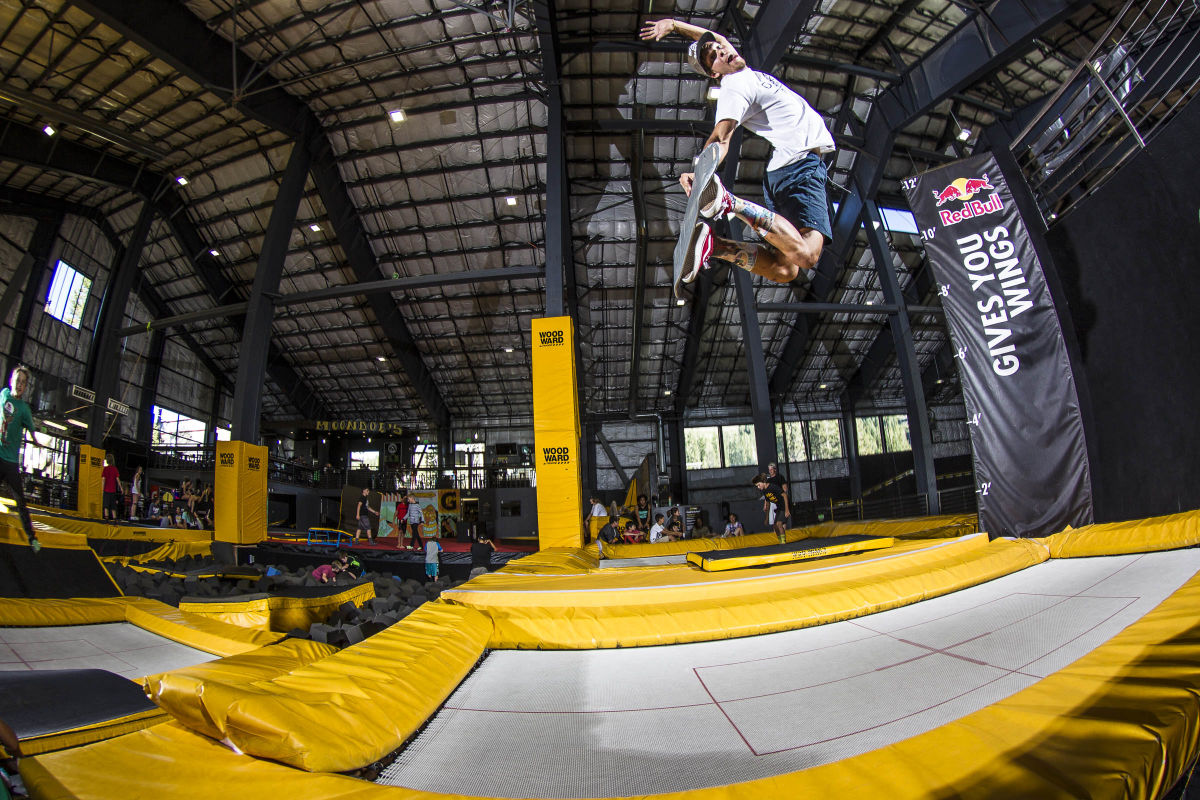 This is a summer snowboard training program aimed at getting younger riders participating in sport specific cross training activities. The Full Time program gives busy families a 9:30am - 4:00pm training option.
Weeks Offered:

Session1: June 15 - July 10
Session 2: July 13 - August 7

Schedule: Mon, Tues, Thurs, Fri, 9:00am - 4:00pm
Ages: 8+
Skill Requirement: Basic size/strength for rollerboard use required. Existing comfort on a rollerboard ideal, but not required.
*Participant Maximum: 8
Cost: $725 (Woodward Membership is required but NOT included; UOP season pass IS included with program fees.)
*Program must have at least 2 participants registered 2 weeks prior to program start date. If this number is not reached, registrants will be contacted and receive a full refund.
Before registering with us, please check/confirm Woodward availability:
You will need to sign-up for these specific Woodward session on all your weekly program dates:
Reserve/book – the All-Day Outdoor Pass

AND

Reserve/book – the 12pm Indoor Action Sports Hub Session
These are FREE to book/reserve with your Woodward membership. Let us know if you would like to purchase a discounted 3 month membership.
Session 1 Session 2
June 15, 16, 18, 19 July 13, 14, 16, 17
June 22, 23, 25, 26 July 20, 21, 23, 24
June 29, 30 and July 2, 3 July 27 28, 30, 31
July 6, 7, 9, 10 Aug 3, 4, 6, 7
Woodward only allows 1 online advanced indoor booking each day.
Each day with us riders check-in at Woodward to enter, then also book their 2pm Indoor Action Hub session!
*If 2pm is full, we will continue outside, and always have the ability for breaks indoors as needed.
Woodward has a $10 fee for missed advanced booked sessions, so cancel booked sessions minimum 24 in advance!
Program Specifics
Each day, we will meet at Woodward and venture out for skateboard session. At 11:30am, riders will break for lunch (supervised). After lunch riders will continue to skateboard or have trampoline/rollerboard training from 12:00pm - 3:30pm. Riders will be picked up at Woodward each day. This program is 28hr/week and packaged as a 4-week, month long program. Helmets are mandatory and not provided for rollerboard and any skateboarding. Other pads are a personal preference and optional. Bring water, snacks, and lunch.
Specific Goals
Provide a safe, fun and structured learning environment for a variety of skill and experience levels. We will start with attaining basic comfort on a rollerboard, and will then lead to progression riding off the jump to foam pit. We will also work on individual trampoline skills/bed tricks/progression moves/snowboard tricks. Focus includes balance, timing, pumping, ankle and knee flexion, trampoline skills, rollerboard skills and tricks as appropriate.
Planned Schedule
9:30am-9:45am daily In-person Woodward check-in with child drop-off
10-11:30 Skateboard outside
11:30 – Session end/Woodward clean/supervised break (snack, lunch, and drink)
12pm – Indoor session and/or outdoor skate continues
*If 12pm is full, we will continue outside, and always have the ability for breaks indoors as needed.
1:30 – Session end/Woodward clean/supervised break (snack and drink)
2pm – 3:30 Indoor (trampoline or rollerboard)
3:30 Supervised journaling of day - if desired, stretch, and or pick-up
4pm latest pick-up time.