Combo Program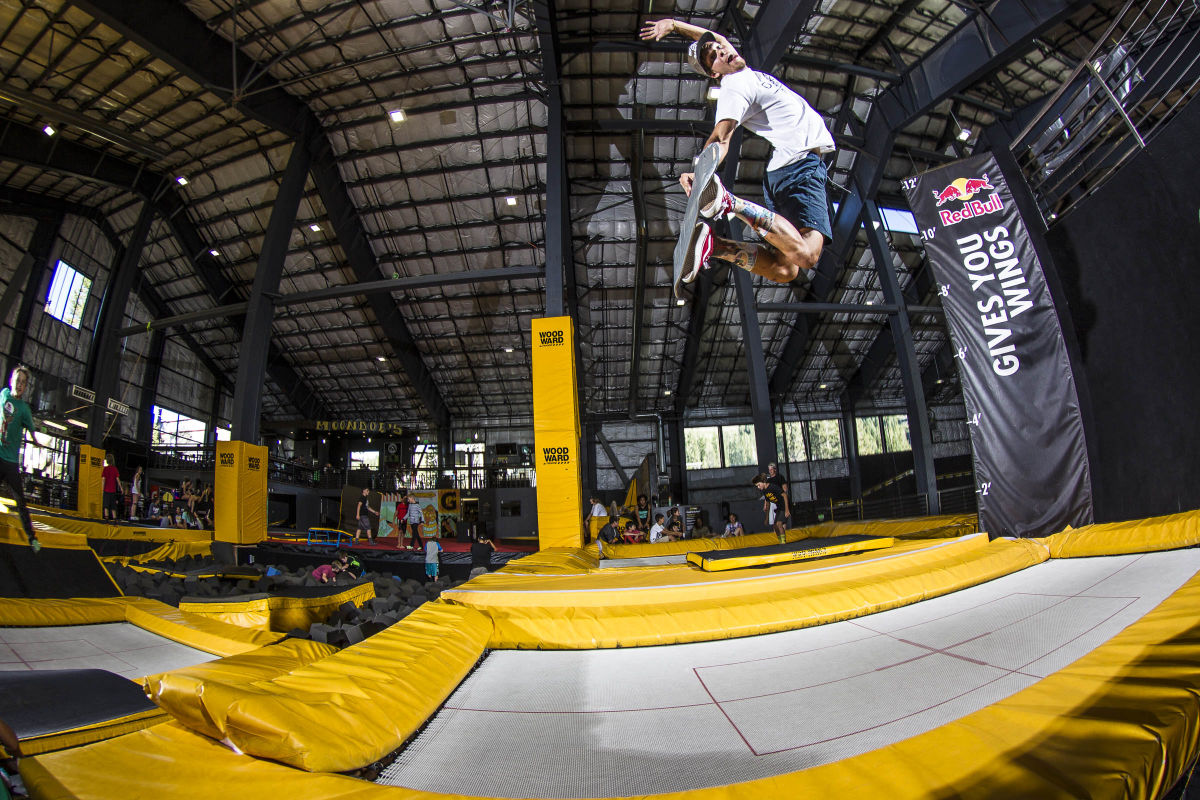 This is a summer snowboard training program aimed at getting both younger and older riders participating in sport specific cross training activities. The Full Time program gives busy families a 9:00/10:00am (depending on which session selected) until 4:00pm training option.
2 Week Sessions Offered:

Session1: June 6-17
Session 2: June 20 - July 1
Session 3: July 18-29
Session 4: August 1-12

Schedule: Mon, Tues, Thurs, Fri, 9:00/10:00am - 4:00pm
Ages: 7+
Skill Requirement: Basic size/strength for rollerboard use required. Existing comfort on a rollerboard recommended.
*Participant Maximum: 12
Cost: $450 per session
Required Membership: Woodward
*Program must have at least 3 participants registered 2 weeks prior to program start date. If this number is not reached, registrants will be contacted and receive a full refund.
Program Specifics
Each day, we will meet at Woodward and venture out for skateboard session ready to go at 9:00/10:00am depending on which week. At 11:30am, riders will break for lunch (supervised). After lunch riders will continue to skateboard or have trampoline/rollerboard training from 12:00pm - 3:45pm. Riders will be picked up at Woodward each day. This program is 24hr/week and packaged as a 2-week long program. Helmets are mandatory and not provided for rollerboard and any skateboarding. Other pads are a personal preference and optional. Bring water, snacks, and lunch.
Kids must bring water, snacks, and lunch. Pick up at Woodward.
Specific Goals
Provide a safe, fun and structured learning environment for a variety of skill and experience levels. We will start with attaining basic comfort on a skateboard and rollerboard if desired, and will then lead to progression riding off the jump to foam pit. We will also work on individual trampoline skills/bed tricks/progression moves/snowboard tricks. Focus includes balance, timing, pumping, ankle and knee flexion, trampoline skills, rollerboard skills and tricks as appropriate.