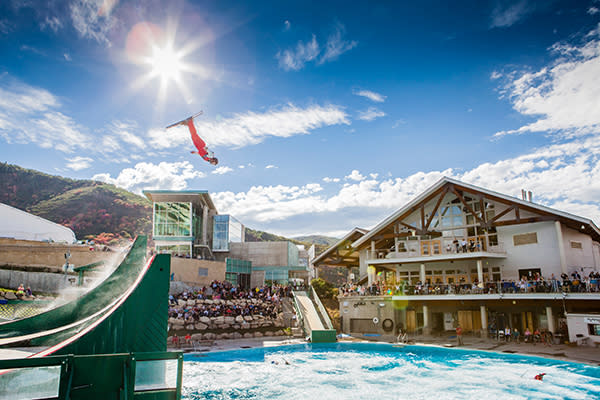 Aerials summer program is for the competitive aerialist who wishes to maximize athletic opportunities. Athletes in this program are typically on a competitive path and have a high level of skills. Training options include: full time (5 days), part time (3 days) and punch passes (5 and 10 increments). If you are unsure whether your athlete is ready for this program, contact Jana Johnson.
Weeks Offered: May - October
Schedule: Full Time (5 days per week), Part Time (3 days per week)
Ages: 12+ years
Program Cost: Full Time $2,925, Part Time $1,925
Punch Pass: $650 (10), $425 (5), $255 (3)
*The aerials program requires access to the UOP pool. PCSS Day and season passes will be available for purchase starting May 20th. PCSS Day passes may be purchased at the UOP front desk. PCSS season passes may only be purchased on line with a discount code.